Massage
Across the country, people from all walks of life are discovering the health-enhancing benefits of massage therapy, one of the most ancient and venerable healing arts.  This branch of natural health care spans a wide variety of therapeutic approaches that work to improve a person's health and well-being through hands-on manipulation of muscles and other soft tissue of the body.
Massage and Reiki Prices:
30 mins = $36.00
60 mins = $62.00
90 mins = $83.00
Massage and Reiki Packages and Specials:
Packages of 5 Massages or Reiki sessions (paid in full up front):
(5) 30-minute massages: $160.00
(5) 60-minute massages: $270.00
(5) 90-minute massages: $365.00
WELCOME to new (first-time) clients:
$5.00 off ½ hour
$10.00 off 1 hour
$13.00 of 1.5 hour
Contact our office for other discounts and special promotions.
What Can Massage Really Do?
With a variety of hands on methods, a skilled Massage Therapist not only stretches and loosens muscles and connective tissue, but also greatly improves blood flow and movement of lymph fluid throughout the body.
Physical Level
Deep relaxation and stress reduction
Reduce muscle spasm and tension
Relief of muscle tension and stiffness
Greater joint flexibility and range of motion
Increased ease and efficiency of movement
Promotes deeper and easier breathing
Better circulation of both blood and lymph fluids
Reduce blood pressure
Improves posture
Faster healing time from strained muscles and ligaments
Mental Level
Relaxed state of alertness
Reduced mental stress which creates a relaxed mind
Increased capacity for thinking clearly
Emotional Level
Feeling of well-being
Enhanced self-image
Greater ease of emotional expression
Reduced levels of anxiety
Increased awareness of the mind-body connection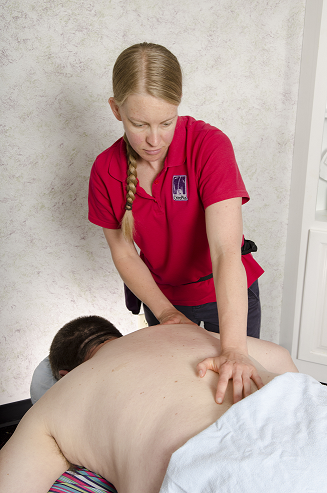 Massage and bodywork can help release chronic muscular tension and pain, improve circulation, increase joint flexibility, reduce mental and physical fatigue and stress, promote faster healing of injured muscular tissue, enhance immunity by stimulating lymph flow — the body's natural defense system, improve posture and reduce blood pressure.  Massage and bodywork are also known to promote better sleep, improve concentration, reduce anxiety, and create an overall sense of well being.
For more information on Massage Therapy and how it can benefit you or to set-up an appointment, call ChiroPlus at 920-787-0081 (Wautoma) or 920-294-3130 (Green Lake).