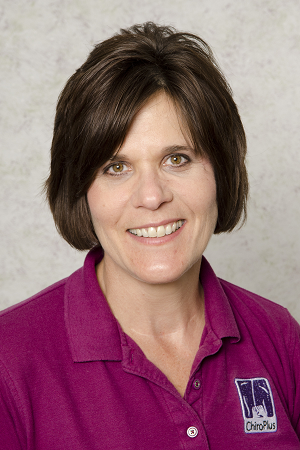 Dr. Colleen Pomplun grew up in Redgranite, Wisconsin and graduated from Wautoma High School. She attended River Falls and UW Oshkosh before going to Los Angeles College of Chiropractic. She received her Bachelor of Science in Human Biology in 1991 and graduated Magna Cum Laude in 1993 from Los Angeles College of Chiropractic, now Southern California University of Health Sciences (SCUHS). She received her Diplomate in Chiropractic Orthopedics in 2007.
Her internships included rotations at The Chiropractic Clinic in Pasadena, California, Cal State Northridge Rehabilitation Center, and Salvation Army in Los Angeles and Pasadena. She has had extensive postgraduate education through SCUHS and Northwestern University of Health Sciences, which included 100 hours of sports medicine, 300 plus hours of rehab, 300 plus hours in orthopedics and 100 hours in nutrition.
Colleen has maintained a private practice in Green Lake since 1994, and Wautoma since 2000. Click here to see her hours at both locations.  She uses various modalities to help patients not only better manage their pain levels but also achieve a higher level of health and wellness. Colleen has always been active in sports and maintains that interest now for good health and fitness. She engages in various activities but much enjoys biking, kayaking and skiing, especially when her family joins her.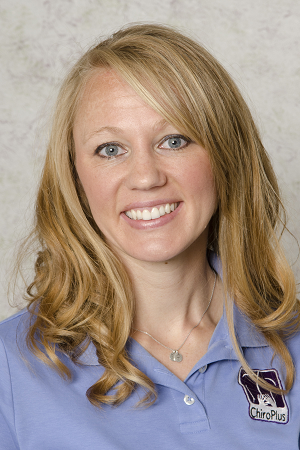 Dr. Robin R. Beatty received her Doctor of Chiropractic degree from National University of Health Sciences in Lombard, Illinois in 2009. Prior to that she received a Bachelor's Degree in Spanish from Ripon College. Also while attending Ripon College she received training as an athletic trainer. She has since received advanced training in Kinesio Tape, McKenzie Protocols, instruments aiding soft tissue mobilization, and nutrition and wellness. She is certified by the National Board of Chiropractic Examiners and the Wisconsin Department of Regulation and Licensing. She is a member of the American Chiropractic Association (ACA) and the Wisconsin Chiropractic Association (WCA). Click here to see Dr. Beatty's hours at both locations.
Dr. Beatty aims to help patients achieve and maintain a high level of wellness and health through chiropractic care and healthy lifestyle. She uses a variety of treatment options to help her patients to decrease pain levels and to achieve long term improvement in function. Some common health conditions that she treats include low back pain, sciatica, shoulder/neck pain, tennis and golfer's elbow, plantar fasciitis, TMJ pain, and carpal tunnel syndrome.
Outside the office Dr. Beatty is employed as an Adjunct Professor in the Biology Department at Ripon College, team teaching an anatomy and physiology class with Dr. Pomplun.  She also continues to be involved in the Ripon College athletic program by volunteering her time treating athletes.
Dr. Beatty is committed to promoting health and wellness and leads by example by maintaining an active lifestyle. She has participated in triathlons, half-marathons, the Chicago Marathon and the Tough Mudder.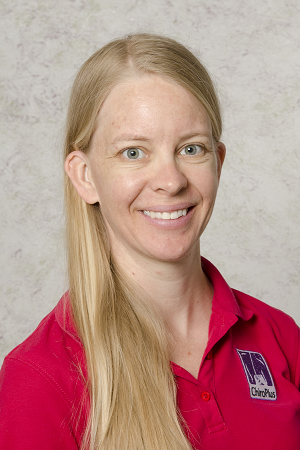 Tara Anderson became interested in massage when she was in the Army while on training missions giving back massages to her fellow soldiers. After an honorable discharge from the Army in 2008, she decided her next career path would include massage therapy. Tara attended Everest Institute of Newport News, Virginia and received her Massage Therapy Diploma in August of 2007.
Tara moved back to Wild Rose, WI in 2009 and has been working at ChiroPlus Complementary Healthcare Centers, LLC since.  Her goals in a session are to create a massage that will suit your specific needs and work within your comfort level to increase mobility and release tight and painful muscles.  She hopes to keep her client list growing and looks forward to the challenges of learning new massage techniques and continuing her massage therapy education.
In her spare time she spends time with her son playing sports and enjoying various outdoors activities, including kayaking, biking, running, and snowshoeing.
Tara specializes in Swedish Massage and Traditional Thai massage. She offers a $10.00 discount off a hour massage and $5.00 discount off a half-hour massage for first time clients. To schedule an appointment call ChiroPlus at 920/787-0081 (Wautoma) or 920/294-3130 (Green Lake).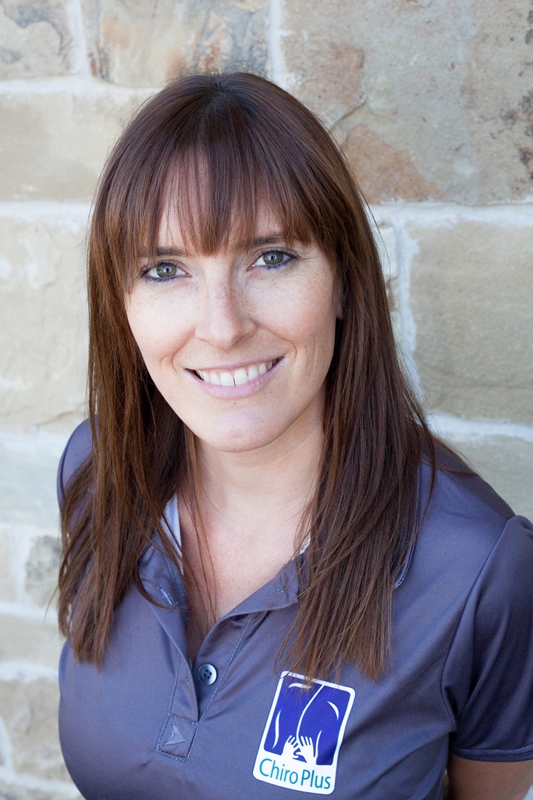 Beth Bosveld is a certified Chiropractic Assistant, Chiropractic Radiology Technician, and has her Lifestyle Educator Certification from the First Line Therapy Program. In June 2017 she graduated from the Functional Medicine Coaching Academy (FMCA) and earned the title Functional Medicine Certified Health Coach (FMCHC). She has always loved working with patients in all aspects of chiropractic care and is looking forward to expanding that care into lifestyle modifications through health coaching.
Beth was raised with the mindset that healthy food and nutritional supplements were the best way to be proactive about your health. After a few years of straying away from her roots, Beth has jumped at the opportunity to lead by example, and create lifelong patterns to promote health for herself and her patients. Beth understands that finding a balance that fits into each individual client's life is crucial for success.
In her own personal life she finds exercise and stress management to be very beneficial. She practices yoga, loves to paddle board, road bike, and is an avid runner. She has passed this love along to her daughter Avery, who at 9 years old ran her first 5K. Beth believes teaching the next generation the importance of healthy lifestyle is a big part of solving today's growing healthcare concerns. To learn more about Beth and her coaching program click here.
For more information on Functional Medicine and Health Coaching click here