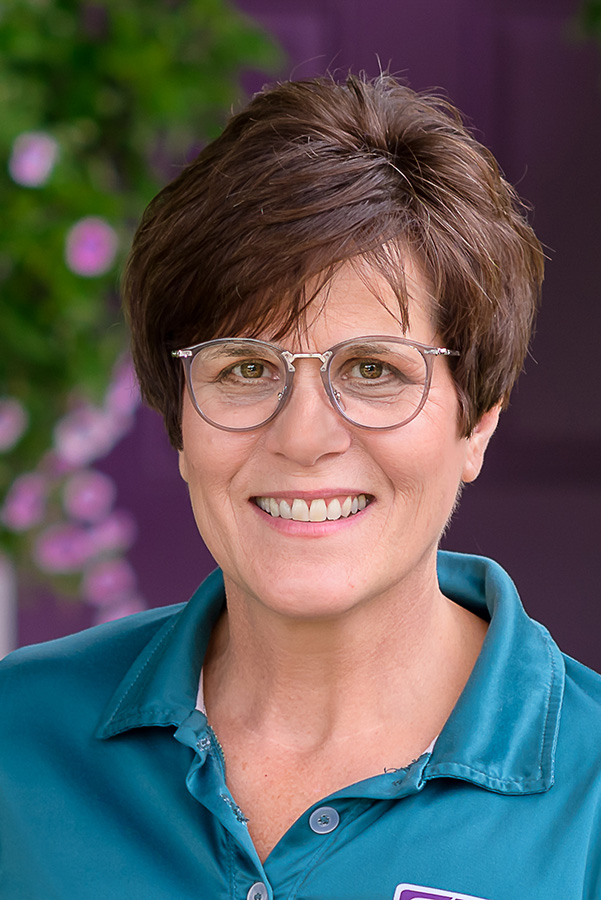 Dr. Colleen Pomplun grew up in Redgranite, Wisconsin and graduated from Wautoma High School. She attended River Falls and UW Oshkosh before going to Los Angeles College of Chiropractic. She received her Bachelor of Science in Human Biology in 1991 and graduated Magna Cum Laude in 1993 from Los Angeles College of Chiropractic, now Southern California University of Health Sciences (SCUHS). She received her Diplomate in Chiropractic Orthopedics in 2007.
Her internships included rotations at Thie Chiropractic Clinic in Pasadena, California, Cal State Northridge Rehabilitation Center, and Salvation Army in Los Angeles and Pasadena. She has had extensive postgraduate education through SCUHS and Northwestern University of Health Sciences, which included 100 hours of sports medicine, 300 plus hours of rehab, 300 plus hours in orthopedics and 100 hours in nutrition.
Colleen has maintained a private practice in Green Lake since 1994, and Wautoma since 2000. Click here to see her hours at both locations.  She uses various modalities to help patients not only better manage their pain levels but also achieve a higher level of health and wellness. Colleen has always been active in sports and maintains that interest now for good health and fitness. She engages in various activities but much enjoys biking, kayaking and skiing, especially when her family joins her.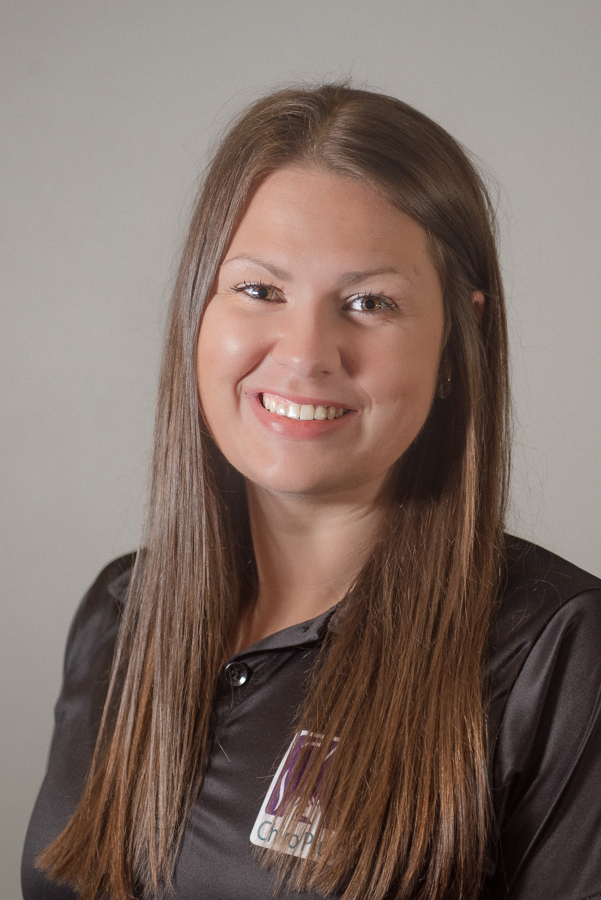 Dr. Amanda Hetzel received her Doctor of Chiropractic degree from National University of Health Sciences in Lombard, Illinois.  Amanda was born and raised in a small southwestern suburb of Chicago where her love for chiropractic medicine blossomed.  After suffering a herniated disc at the age of 16, she sought out conservative treatment to continue her love for softball, further her pitching career for the Wisconsin Badgers.
Dr. Hetzel received her bachelor's degree in Biology in the spring of 2015.  Amanda is a member of the Wisconsin Chiropractic Association (WCA) and received postgraduate training in kinesiology taping.  Her passion is to help patients achieve optimal health and wellness through chiropractic care.  Her primary intent is to decrease patients' pain and witness them leave with a smile.  She enjoys the variety of treating patients of all ages, including athletes.  She especially appreciates treating conditions of headaches, pinched nerves, overuse injuries, and acute/chronic injuries, just to name a few.  To accomplish this mission, she uses a variety of chiropractic techniques and soft tissue treatment options, including but not limited to: diversified manual manipulation/mobilization, flexion distraction therapy, instrument assisted soft tissue mechanisms (IASTM), physiotherapies (such as interferential muscle stimulation, ultrasound, cold laser, ice/moist heat therapy), stretching/strengthening exercises, and kinesiology taping.  She will continue her education in pediatric and pregnancy care consistent with her love for women's health.   Click here to see Dr. Hetzel's hours at both locations.
In her free time, Dr. Hetzel enjoys attending hot yoga, spending Saturday mornings at the Madison Farmer's Market, paddling on a stand-up board, and reading.  She is passionate about Chicago sports and animals.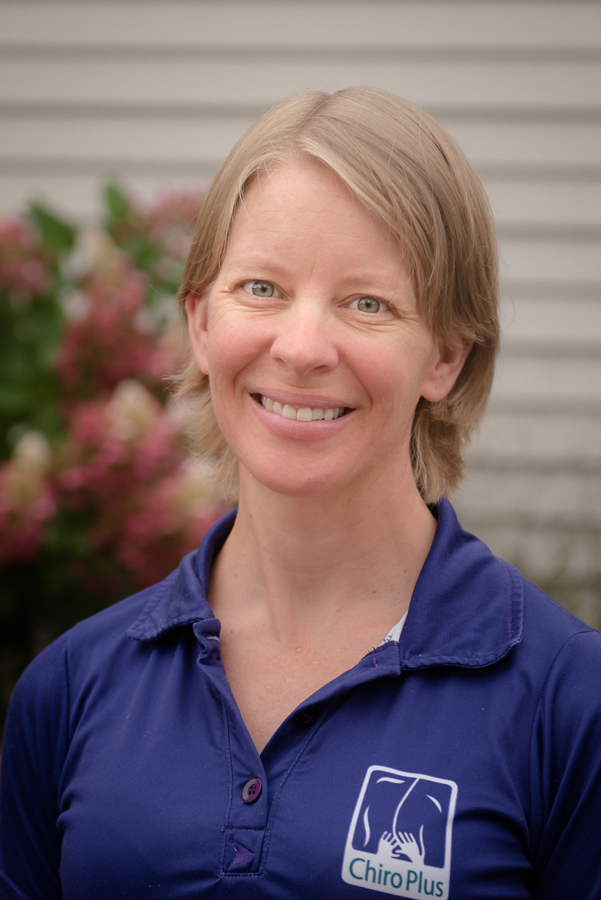 Tara Anderson became interested in massage when she was in the Army while on training missions giving back massages to her fellow soldiers. After an honorable discharge from the Army in 2008, she decided her next career path would include massage therapy. Tara attended Everest Institute of Newport News, Virginia and received her Massage Therapy Diploma in August of 2007.
Tara moved back to Wild Rose, WI in 2009 and has been working at ChiroPlus Complementary Healthcare Centers, LLC since.  Her goals in a session are to create a massage that will suit your specific needs and work within your comfort level to increase mobility and release tight and painful muscles.  She hopes to keep her client list growing and looks forward to the challenges of learning new massage techniques and continuing her massage therapy education.
In her spare time she spends time with her son playing sports and enjoying various outdoors activities, including kayaking, biking, running, and snowshoeing.
Tara specializes in Swedish Massage and Traditional Thai massage. She offers a $10.00 discount off a hour massage and $5.00 discount off a half-hour massage for first time clients. To schedule an appointment call ChiroPlus at 920/787-0081 (Wautoma) or 920/294-3130 (Green Lake).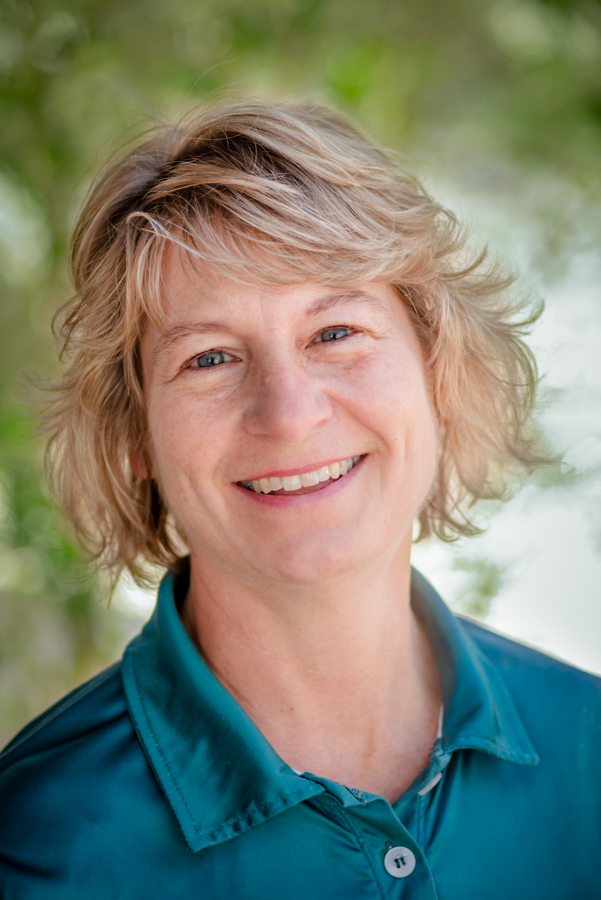 Beth McLellan was raised in New Berlin, WI and spent 20 years of her life living internationally with her husband, raising their family abroad. Her career as a missionary instilled a passion for caring for people and ensuring their physical needs were met. After moving back to Wisconsin in 2012, she began working as a chiropractic assistant at ChiroPlus. Through this position, she learned a new-found love for health and wellness. She became aware of her own health and how to assess the physical needs of others. In 2017, Beth went back to school at Fox Valley Technical College and received her Technical Diploma in Therapeutic Massage and Bodywork. She graduated at the top her class, was on the Dean's List, all while working at ChiroPlus.
Beth believes whole health includes body, mind and spirit. It is her desire to help others on their journey to an increasingly healthy life. She specializes in Swedish massage and offers appointments at both locations.  Beth enjoys spending time outside with her husband, hiking and biking. They love traveling to visit their 5 children and 3 grandchildren who live across the country and use FaceTime to keep in touch.